The smaller the head, the bigger the dream. – Austin O'Malley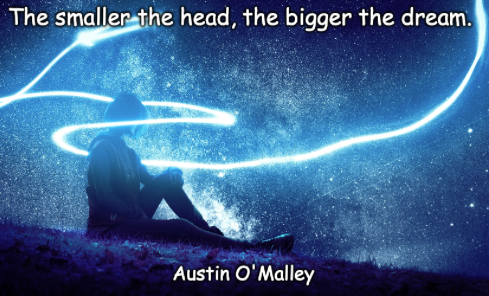 How often does a man dream a future bliss and sleep over the present one. – Ignatius Cornova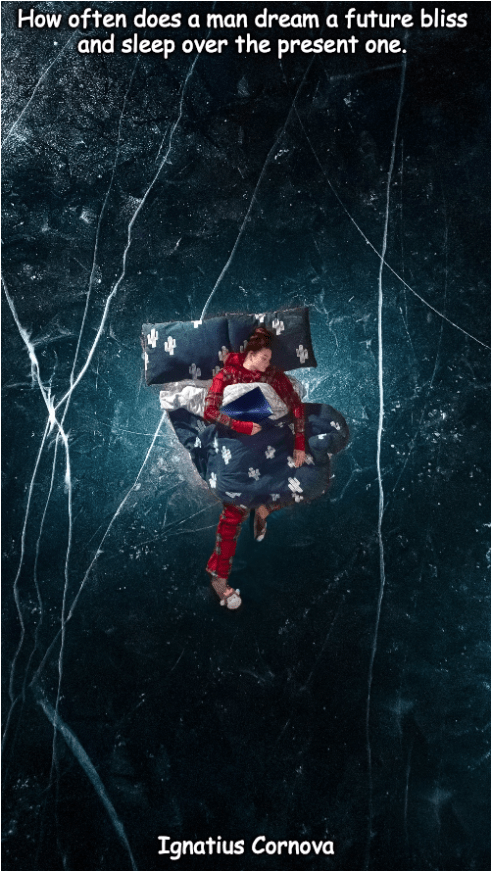 He who sleeps in a silver bed has golden dreams. – German proverb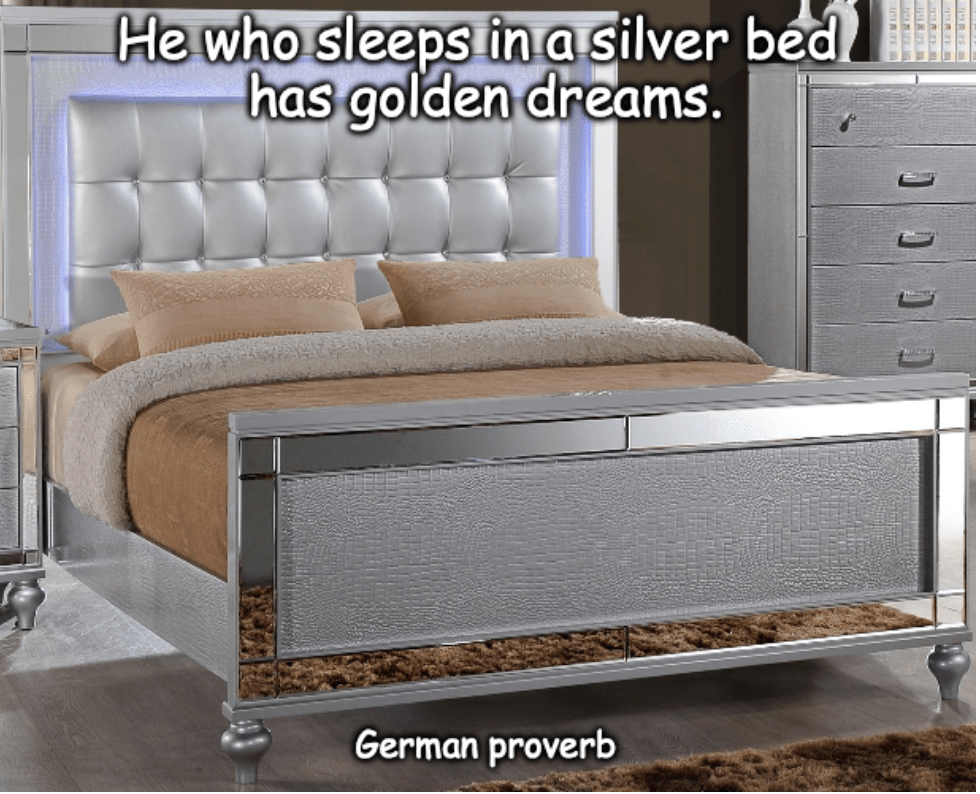 I slept, and dreamed that life was joy; I awoke and saw: life is duty; I worked and behold: duty is joy! – Rabindranath Tagore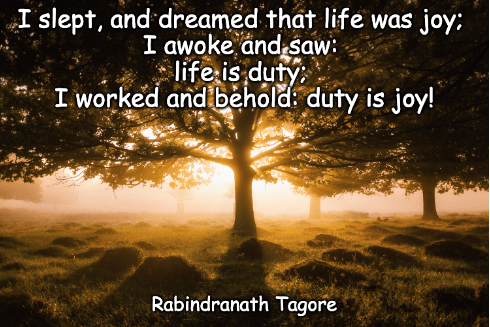 All earthly happiness is based on a compromise between dream and reality. – Marcel Prevost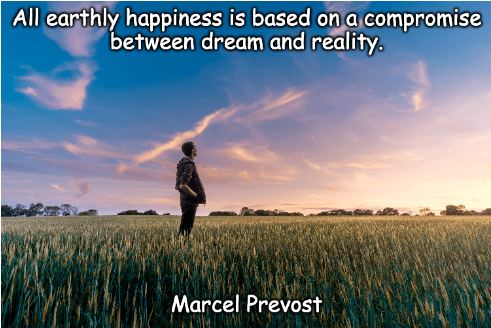 Don't be distracted by the fears in your mind. Be guided by the dreams in your heart.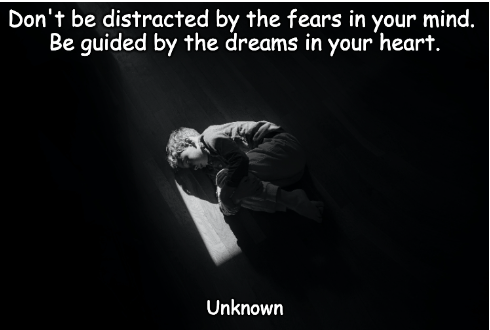 There is more pleasure to building castles in the air than on the ground. – Edward Gibbon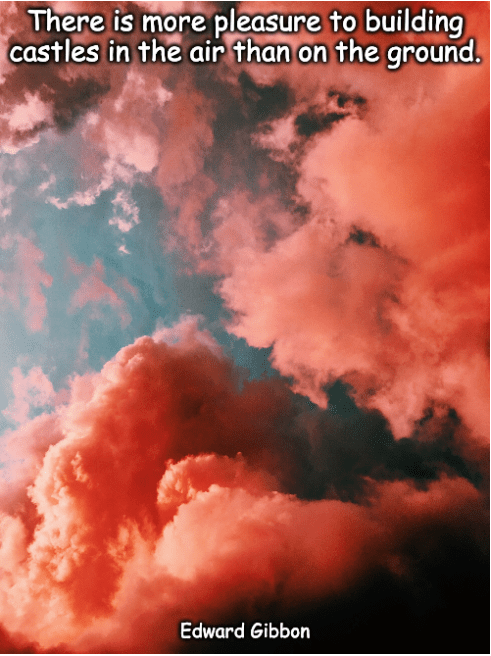 We still have our dreams of touching the unattainable.
Dream your dreams big enough; they get smaller and smaller until they land on Earth. – Native American proverb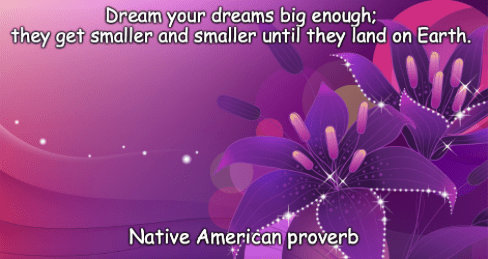 The world is in the hands of those who have the courage to dream and take the risk of living their dreams. – Paolo Coelho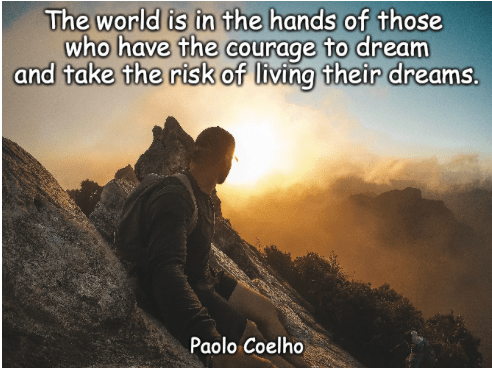 A goal is a dream with a deadline. – Napoleon Hill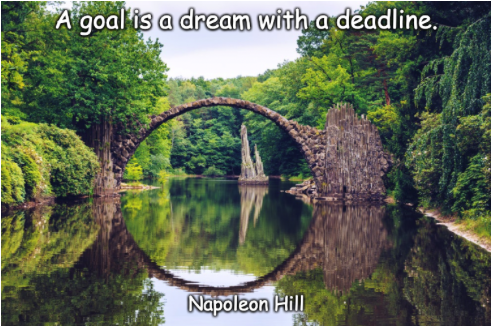 Every day has a magical moment that helps us to change and sends us on a journey to achieve our dreams. – Paulo Coelho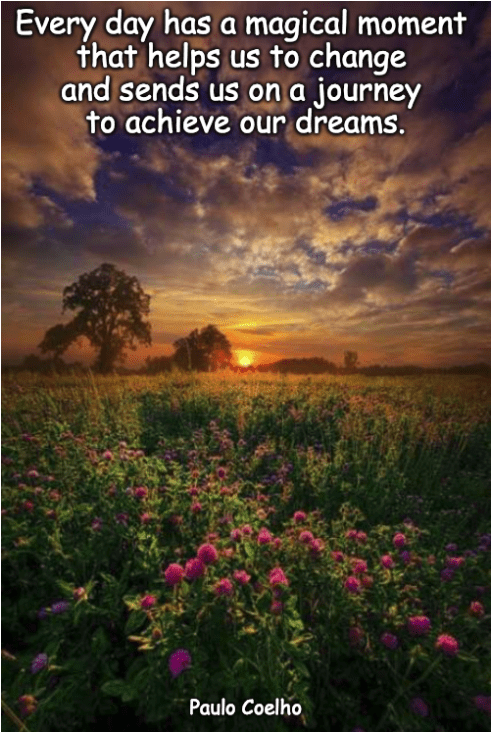 A dream you dream alone is only a dream. A dream you dream together is reality. – John Lennon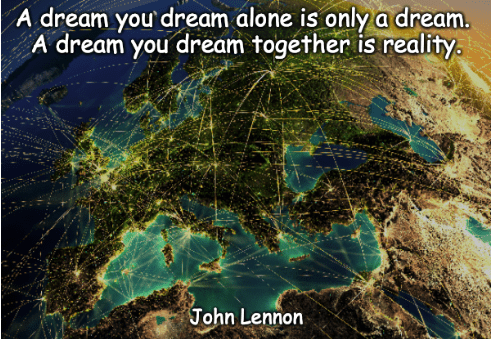 We roam the ruins of our castles in the air… And call life a mess. – Carla Pols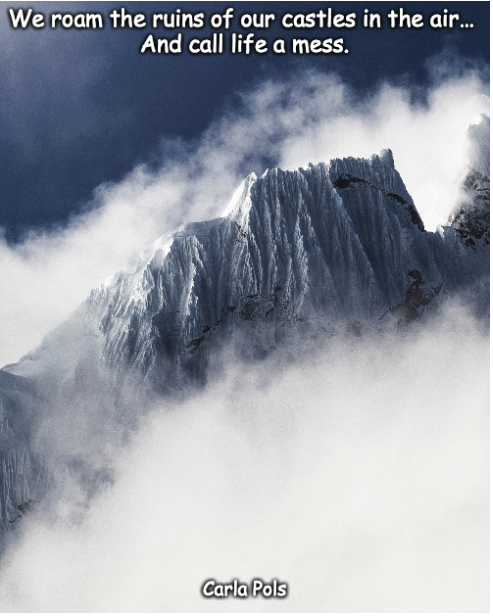 Life is kind enough not to allow all your dreams to come true. – Marc B
Who looks outside, dreams; who looks inside, awakes. – Carl Gustav Jung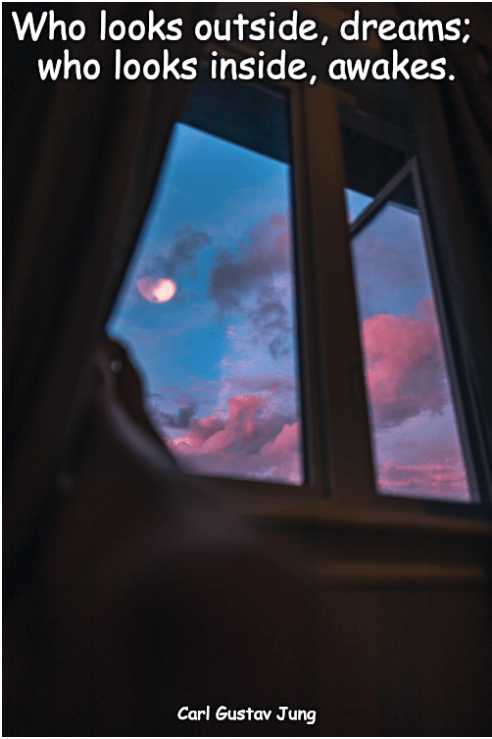 Don't take anything personal. Nothing others do is because of you. What others say and do is a projection of their own reality, their own dream. When you are immune to the opinion of others, you won't be the victim of needless suffering.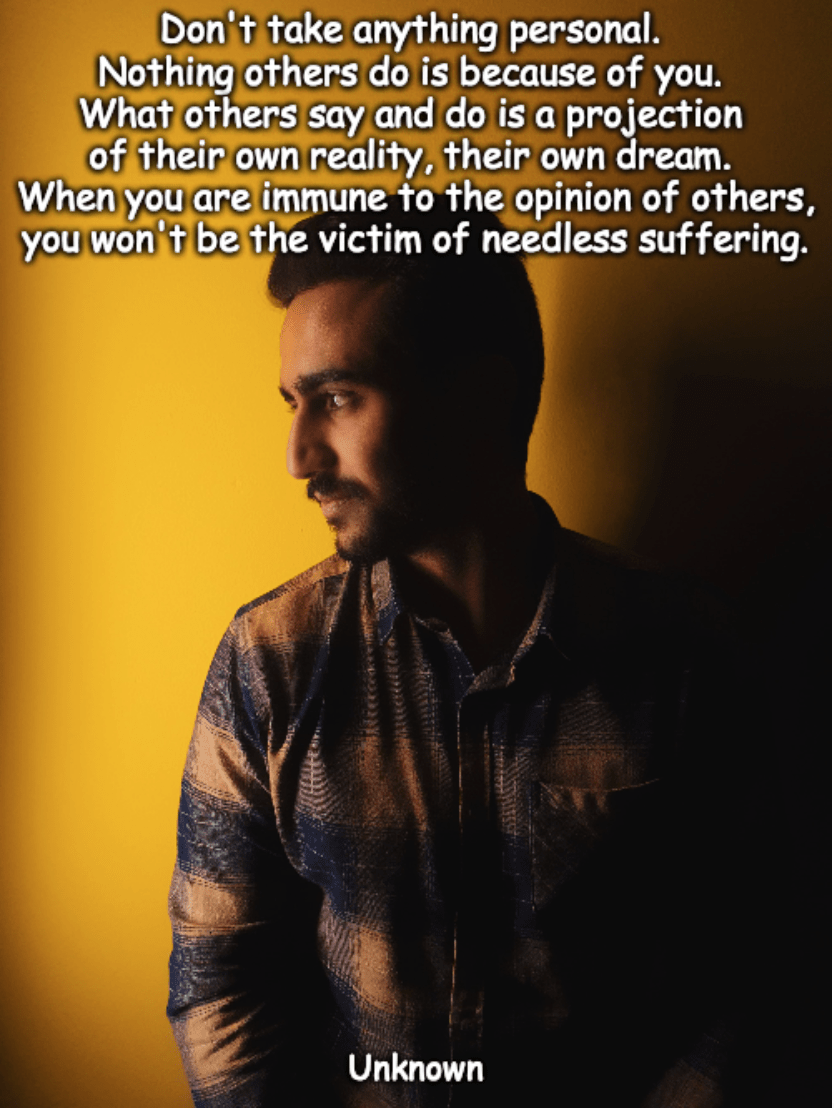 Good thoughts are no better than good dreams, unless they be executed. – Ralph Waldo Emerson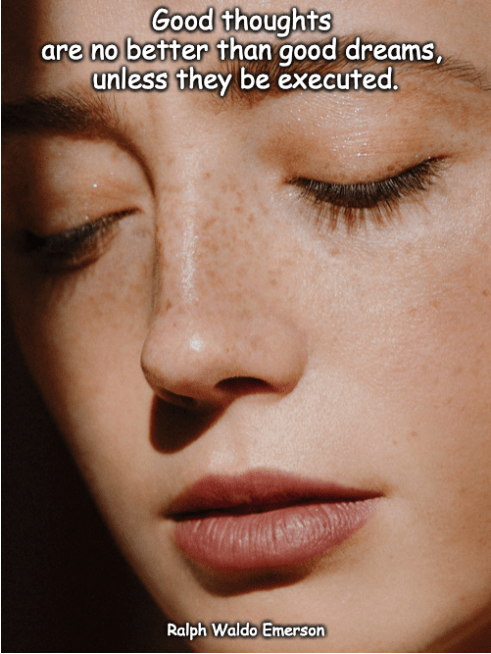 Dreams and reality are opposites. Action synthesizes them. – Assata Shakur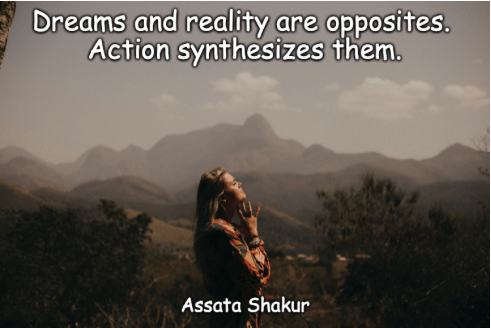 Sometimes when I reflect back on all the beer I drink, I feel ashamed. Then I look into the glass and think about the workers in the brewery and all of their hopes & dreams. If I didn't drink this beer, they might be out of work and their dreams would be shattered. Then I say to myself: 'It is better that I drink this beer and let their dreams come true than to be selfish and worry about my liver.' – Jack Handey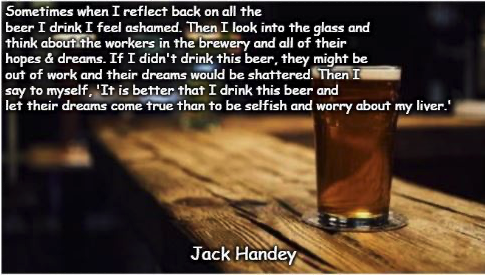 Never give up on what you really want to do. The person with big dreams is more powerful than the one with all the facts. – Harriett Jackson Brown jr.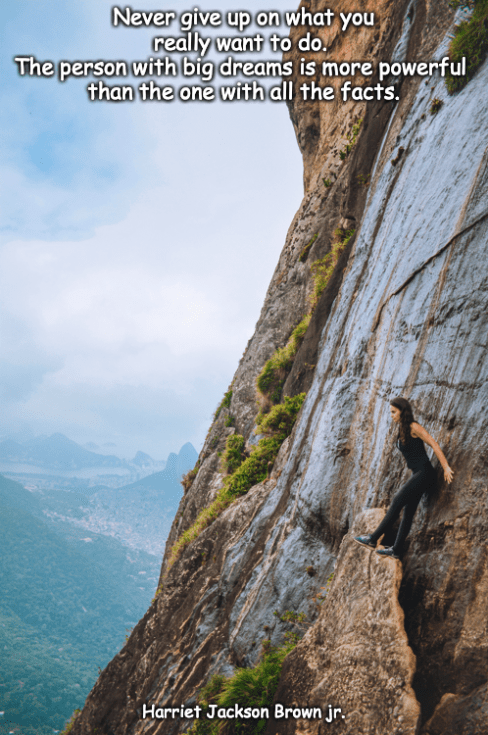 I love to dream, but I never try to dream and think at the same time. – Howard Phillips Lovecraft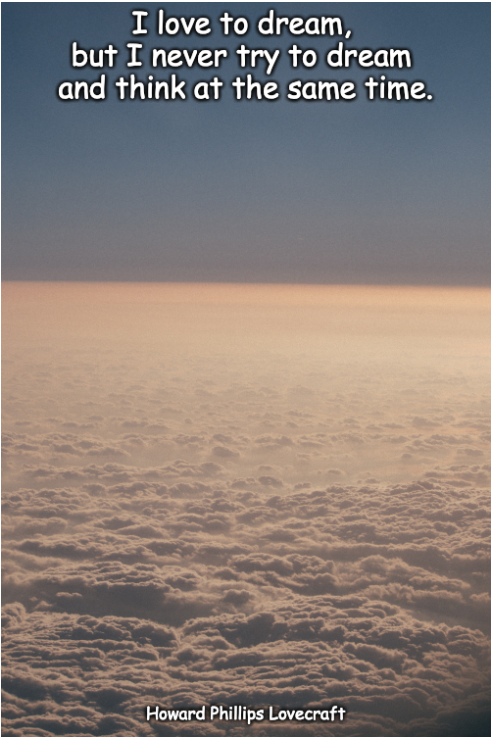 If one advances confidently in the direction of his dream,
and endeavors to live the life with he has imagined,
he will meet with a succes unexpected in common hours. – Henry David Thoreau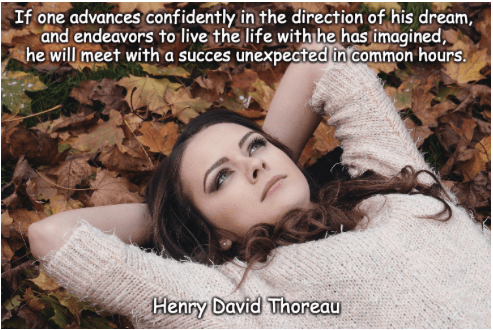 Dream big, stay positive, work hard, and enjoy the journey. – Urija Faber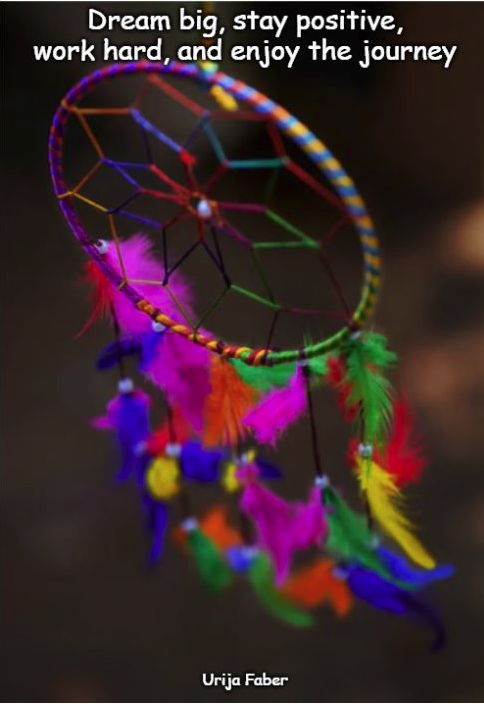 A man is not old until regrets take the place of dreams. – John Barrymore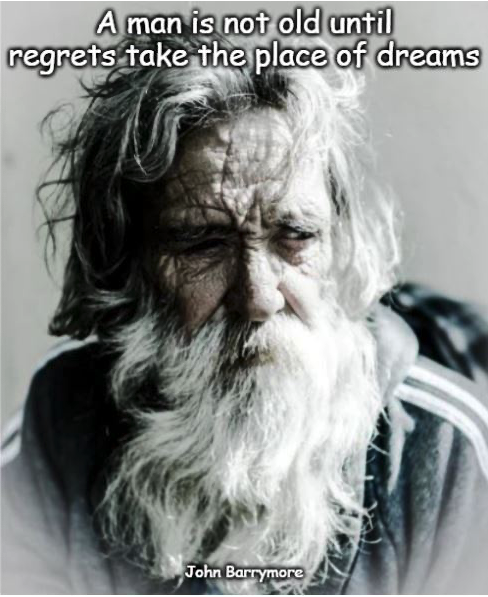 I am ready to prosper beyond my wildest dreams. It's time! – Emmanuel Dagher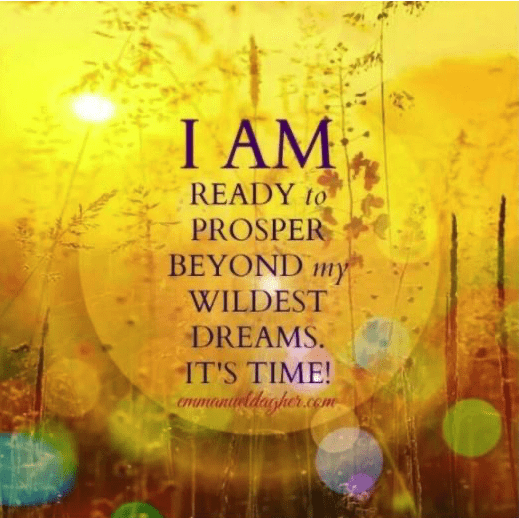 Life will only change when you are more committed to your dreams then to your comfort zone. – Billy Cox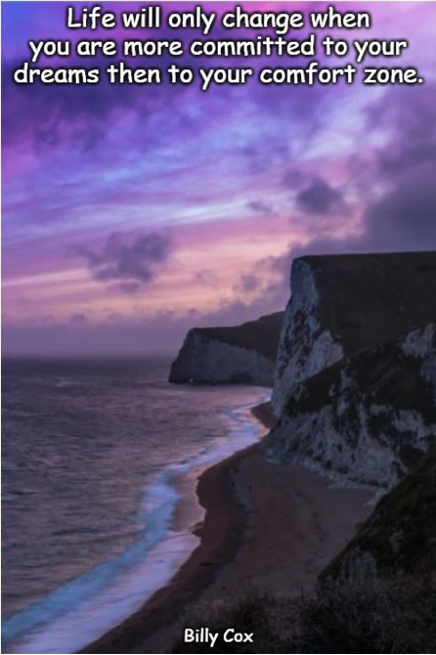 Our souls do not speak human language; they communicate to us through symbols, metaphors, visions, poetry, deep feelings, and everyday magic.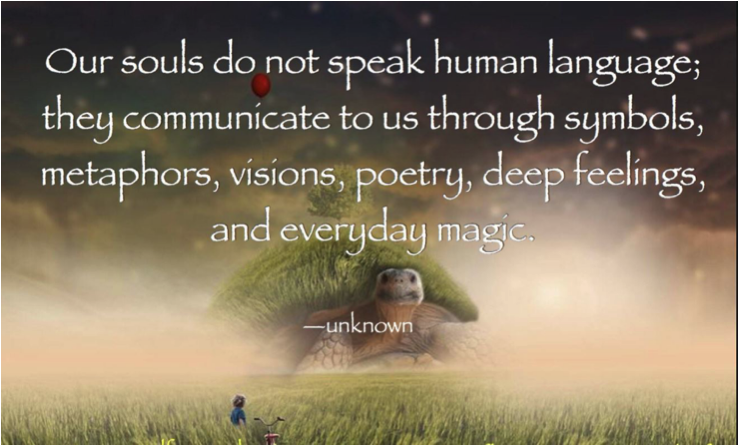 Happiness should always remain a bit incomplete. After all, dreams are boundless.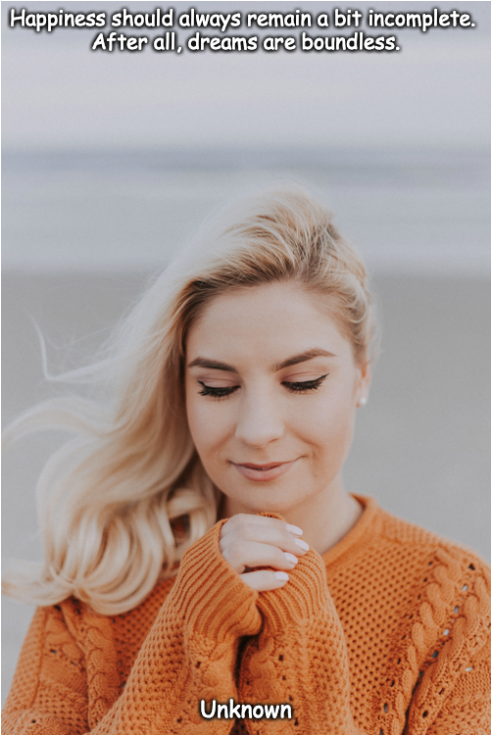 It is a happiness to wonder; it is a happiness to dream. – Edgar Allan Poe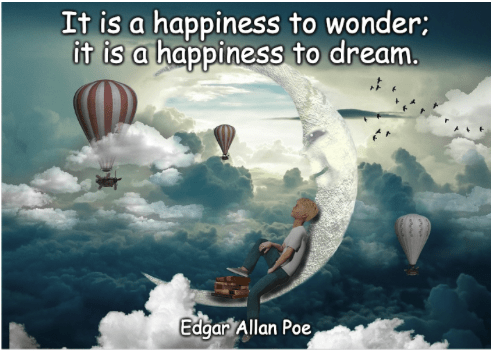 It is so much simpler to bury reality than it is to dispose of dreams. – Don Delillo