How often does a man dream a future bliss and sleep over the present one. – Ignatius Cornova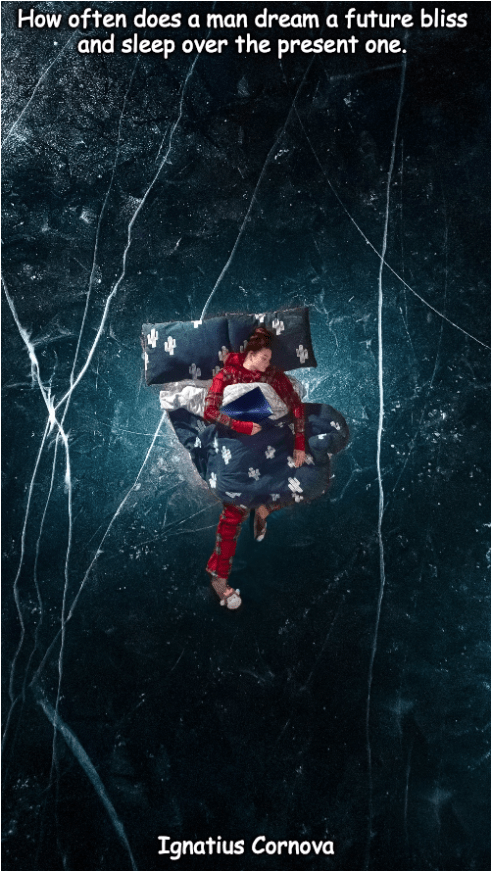 He who sleeps in a silver bed has golden dreams. – German proverb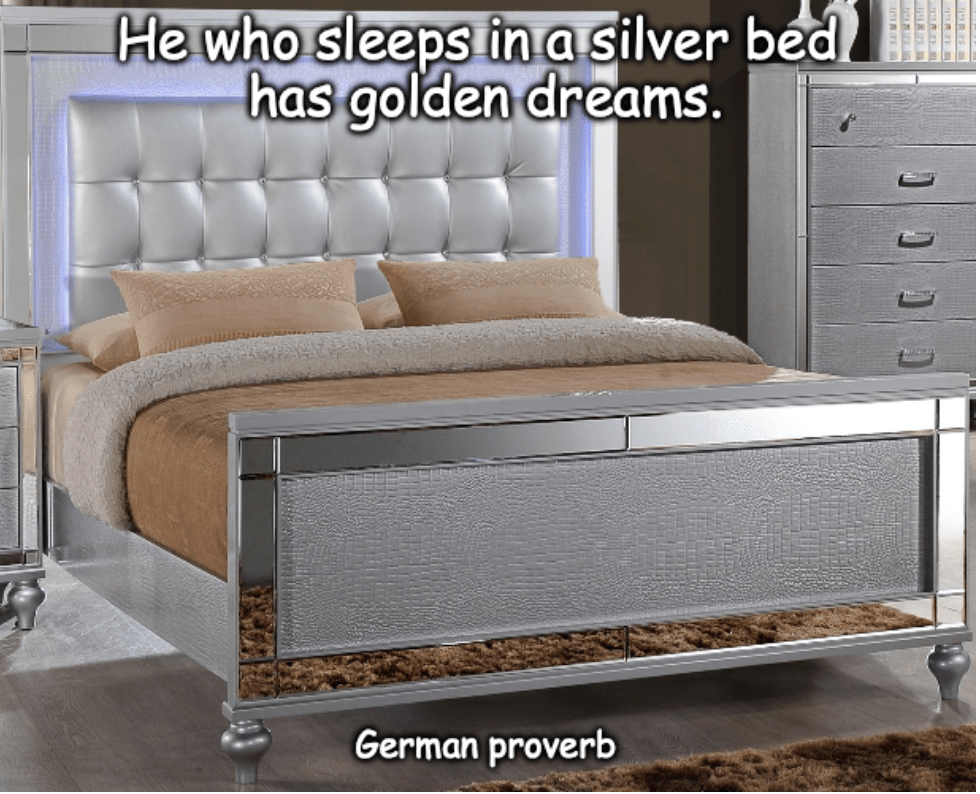 I slept, and dreamed that life was joy; I awoke and saw: life is duty; I worked and behold: duty is joy! – Rabindranath Tagore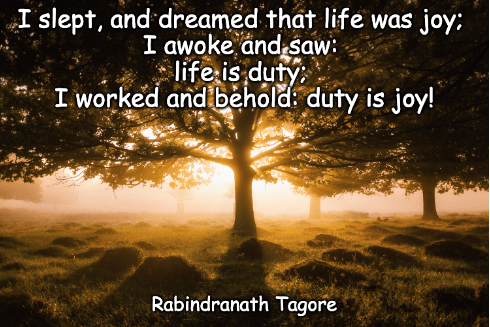 Silence is the sleep that nourishes wisdom. – Francis Bacon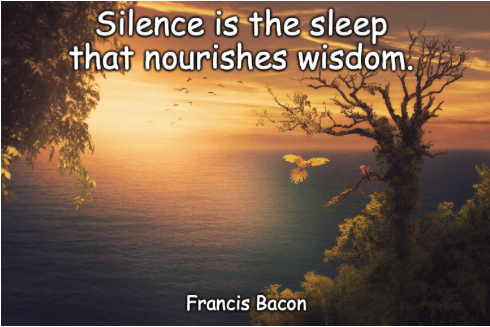 Who sleeps in a democracy, wakes up in a dictatorship.
No, we don't need more sleep. It's our souls that are tired, not our bodies. We need nature.  We need Magic. We need adventure. We need freedom. We need truth. We need stillness. We don't need more sleep, we need to wake up and live. – Brooke Hampton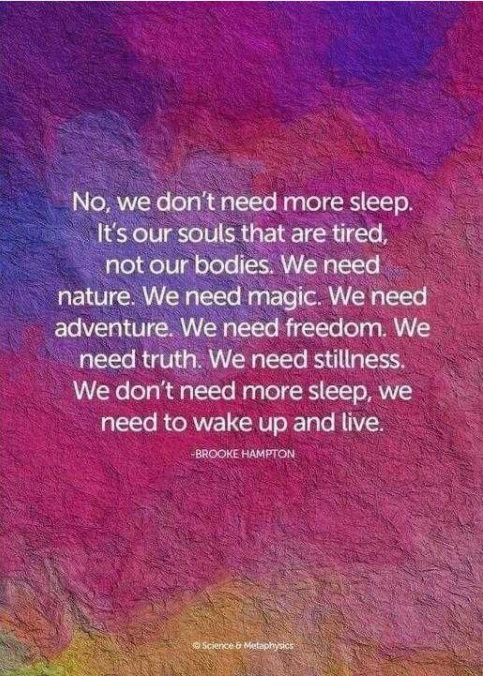 I awoke, only to find out that the rest of the world is still asleep.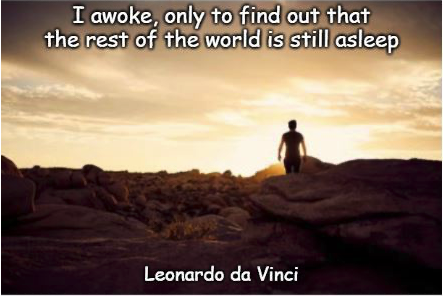 Wake up with determination. Go to bed with satisfaction.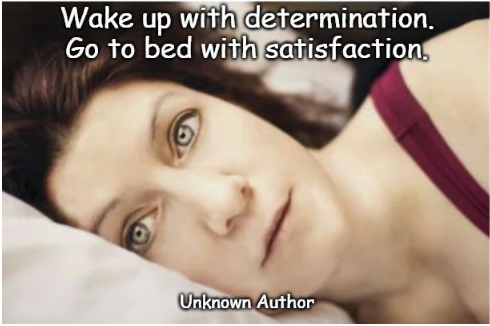 Happiness is when going to sleep is no longer a means of escape.